Viva Smile Dental Blogs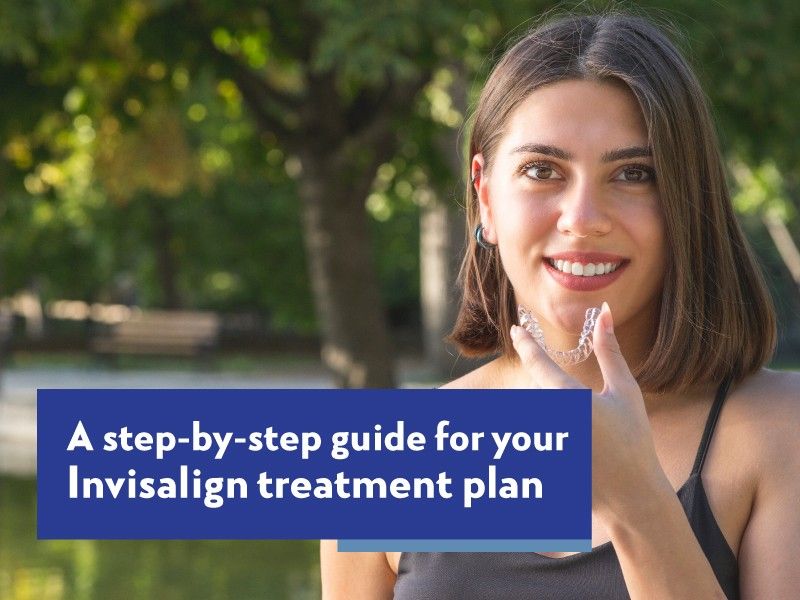 A step-by-step guide for your Invisalign treatment plan
Are you looking to straighten your teeth and improve your smile? Viva Smile is a Platinum Invisalign Provider in Van Nuys and Granada Hills. Board Certified Orthodontist Dr. Gohar Hovsepyan specializes in providing patients with Invisalign treatments that can help them to quickly achieve their desired smile. Our dental office in Los Angeles is staffed by a knowledgeable team offering complimentary consultations to give you all the necessary information regarding your invisalign journey. Here is a step-by-step guide prepared by Dr. Hovsepyan for those considering an Invisalign treatment plan in Los Angeles.
The first step is to schedule your free consultation with Dr. Hovsepyan. During this appointment, she will examine your mouth and discuss what you hope to achieve with Invisalign treatment in our dental offices in Van Nuys or Granada Hills. She will also review any medical history that could affect your treatment plan. After the initial visit, Dr. Hovsepyan will develop a custom treatment plan for you that includes all necessary steps and timelines.
Next, Dr. Hovsepyan will take 3D images of your teeth with the iTero scanner, which will be used to create a series of customized aligners that fit your mouth perfectly. Once the aligners have been created, we will call you in to get your attachments that speed up the process. Once you pick up your case from our dental office in Van Nuys or Granada Hills, you can start wearing the aligners on the same day. You'll need to wear them for at least 22 hours daily for best results.
Throughout your treatment, you'll need to visit Dr. Hovsepyan's office every 4-6 weeks to ensure that your teeth are moving in the right direction and that your aligners fit correctly. Every 8-10 weeks, you'll receive a new set of aligners that must be worn consistently until all your teeth are in their desired positions.
It is important to avoid eating hard or sticky foods while wearing the aligners to avoid damaging them or slowing down the treatment process. However, one of the best things about Invisalign clear aligners is that they're easy to take off and clean. Unlike braces, you don't have to worry about restrictive diets. So enjoy all your favorite foods as long as you clean your aligners!
Once your teeth have reached ideal alignment, you will no longer need to wear the aligners. However, it is recommended that you continue wearing retainers at night during sleep to maintain your new smile. With proper care and regular follow-up visits with Dr. Hovsepyan, you can keep your beautiful smile looking its best.
Invisalign is an excellent treatment option for those looking to improve the appearance of their smiles without the discomfort and appearance of metal braces. By following these simple steps, you can have a straighter, healthier smile in no time at all! Thanks to Dr. Hovsepyan's expertise, Invisalign in Van Nuys and Granada Hills is one of the most effective ways to get the results you want quickly and conveniently. Contact us today to schedule your free invisalign consultation in Los Angeles and see if this effective orthodontic treatment is right for you.