Viva Smile Dental Blogs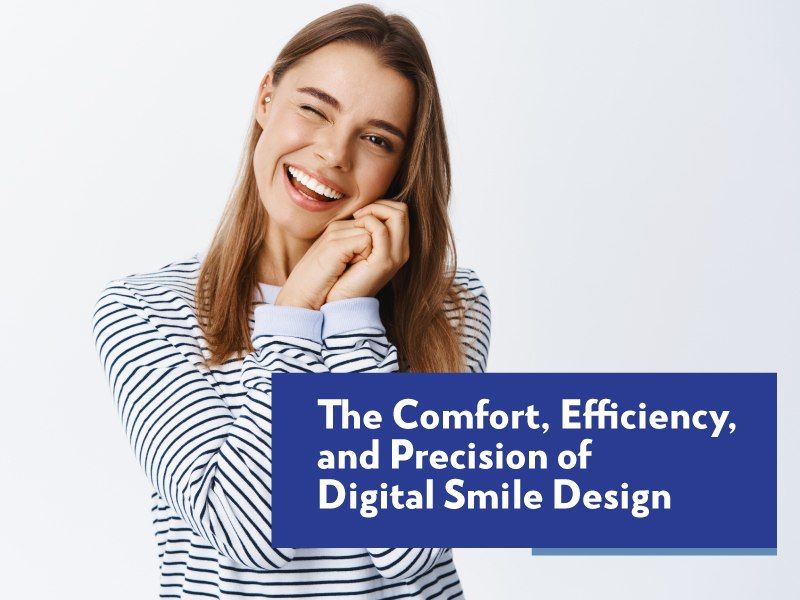 The Comfort, Efficiency and Precision of Digital Smile Design
At Viva Smile, we understand that everyone's smile is unique. That's why we are proud to offer Digital Smile Design (DSD) as part of our dental services – the latest technology for customizing smiles and providing natural-looking results. Let's explore some advantages of using digital smile design for dental treatments.
Digital Smile Design is a cutting-edge technique that has revolutionized dentistry. It uses state-of-the-art technology to create a customized digital preview of a patient's future smile. With the help of advanced software, a dentist can create a virtual mock-up of the patient's teeth and gums, allowing them to see what their new smile will look like before any treatment begins.
Traditional methods of dental care often require multiple visits before treatment is complete – but Digital Smile Design offers faster solutions with greater efficiency. This means a more comfortable experience for our patients, with minimal discomfort and fewer appointments needed in many cases.
DSD allows for a more accurate and personalized treatment plan, as the patient and dentist can work together to create the perfect smile that is tailored to the patient's unique needs and preferences. That's why we can ensure the perfect 'digital smile' before any treatment begins, resulting in natural-looking and long-lasting results.
Our patients are always amazed at the precise results achieved with digital smile design, and the only surprise they have is seeing their previously designed smile come to life. Trust Viva Smile to provide you with the highest quality care and exceptional results.
Viva Smile in Granada Hills is proud to offer Digital Smile Design (DSD) as part of its dental services, allowing patients to experience the highest quality customized smile transformation. DSD provides a comprehensive approach to designing and creating beautiful smiles that are tailored to individual needs and preferences. With this advanced technology, Viva Smile can guarantee natural-looking results that will last long.