DENTAL VENEERS SPECIALIST
Whether you have damaged teeth or want to improve your smile, veneers could be the right choice for you. Dr Gohar Hovsepyan, DDS, and Dr Káren Baghdasaryan, DDS, MBA, AAACD, AFAAID, at Viva Smile in Van Nuys and Granada Hills, California, offer dental veneers to help patients achieve the smile they desire.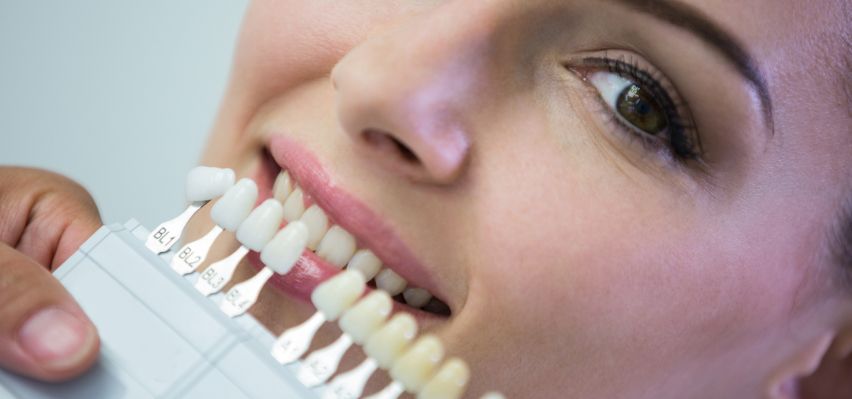 What are dental veneers?
Dental veneers are thin shells customized to fit your natural teeth. Typically made of porcelain or resin composite materials, veneers resemble the natural shape, size, and color of your teeth. Patients tend to choose porcelain veneers because they have a more natural appearance.
Viva Smile offers dental veneers as a simple option to correct a wide range of dental issues. Within two visits and a painless procedure, you can leave Viva Smile with a new and improved smile.
What is the procedure for dental veneers?
When you come into Viva Smile for your veneer consultation, your dentist at Viva Smile takes the time to sit with you and discuss the benefits of veneers and the related procedure to ensure they're the right choice for you.
Whether you want only one veneer or a whole mouthful, they discuss your options with you and take X-rays to confirm that your teeth can support veneers. Upon deciding that veneers will give you the smile you desire, the process will begin.
First, your dentist removes a portion of the enamel from the front of your tooth to create a rough surface for the veneer to attach. Then they give you a temporary artificial tooth to cover the treated tooth while they create your permanent veneer using a mold of your teeth.
When you return for your second appointment, they remove the temporary veneer and replace it with the permanent one, making adjustments as needed. When you're satisfied with the shape of the veneer, they bond it to your tooth, giving you a new and improved smile.
Why should I get dental veneers?
If you're unhappy with the color, shape, or size of your teeth and want to improve your smile, you can benefit from dental veneers. There are many reasons why patients get veneers, including:
Discolored or stained teeth
Broken or chipped teeth
Crooked or misaligned teeth
Gapped or small teeth
If you think that veneers may be the right choice for you, call Viva Smile or use the online booking tool to receive the help you desire.
Before & After
Gallery
View Smile Gallery