HIGH-TECH DENTISTRY SPECIALIST
If you want the best results for your smile, you need to use the best tools, which is why Gohar Hovsepyan, DDS, and Káren Baghdasaryan, DDS, MBA, AAACD, AFAAID, practice high-tech dentistry at Viva Smile. From their two state-of-the-art clinics, conveniently located in Van Nuys and Granada Hills, California, Viva Smile uses the most technologically advanced tools and techniques to give their patients beautiful smiles and optimized oral health. Schedule your visit today by calling the office or booking online, and see what high tech dentistry can do for your smile.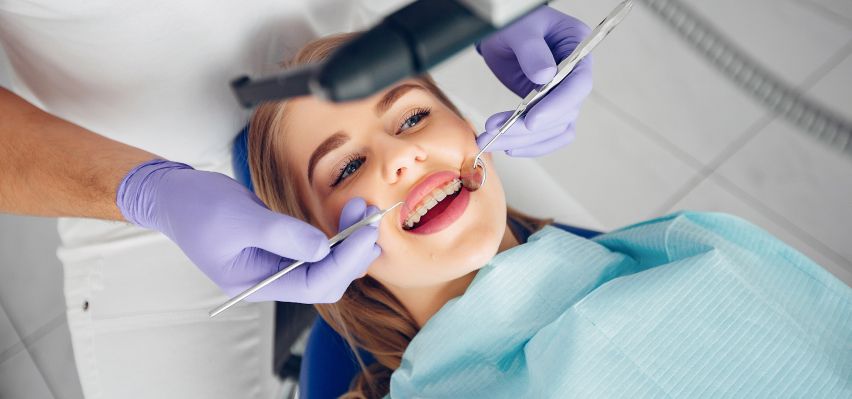 Alaris
The PC Unit offered by Alaris™ works as the foundation of modular platforms. Such a platform allows you to adjust the amount of infusion to match the purpose. This device is perfectly compatible with adding larger volumes, PCA, patient monitoring systems, syringes, and bar-coding modules. Thanks to its advanced technology, Alaris™ PC unit is capable of transmitting critical information like drug and IV therapy records. Specially designed sophisticated software powers this device and centralizes its access to proper infusion while monitoring the data. This device is compatible with many types of tubing.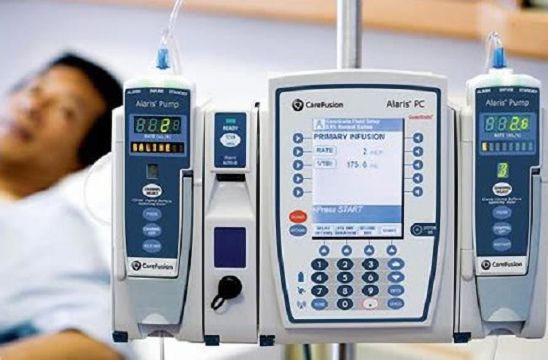 Dexis Digital Radiography and Dental Imaging
Dexis digital radiography and dental imaging system are highly useful for designing dental imaging solutions. They are manufactured to provide the highest image quality, superb ergonomics, user-friendly and exceptionally efficient. That is why Dexis is among the best dental imagining products. This device is equipped with a high-end digital X-ray sensor and a powerful imaging software program. Adding more value to this sophisticated device, it comes with a special cavity detection device and an intra-oral camera system. Dexis has a highly consistent and clinically usable wide range of exposure settings. Such system is instrumental in taking more precise radiographs even under imperfect conditions.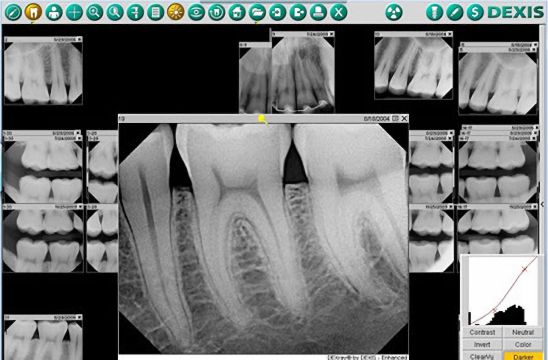 Diagnodent® Laser Cavity Detection
Diagnodent is used to detect caries effectively. Thanks to the high end sensors, Diagnodent is capable of detecting even the smallest lesions and incipient caries. This is a great way to treat such lesions at the earliest stage of the cavity. It comes with an easy-to-operate, miniature device for perfect handling and the convenience of the user. Thanks to the finest sensors of this sophisticated device, you don't need periodontal disease to progress until they are large enough to be seen on conventional X-rays. Since the treatments can be started at the very beginning, the effectiveness is pretty high.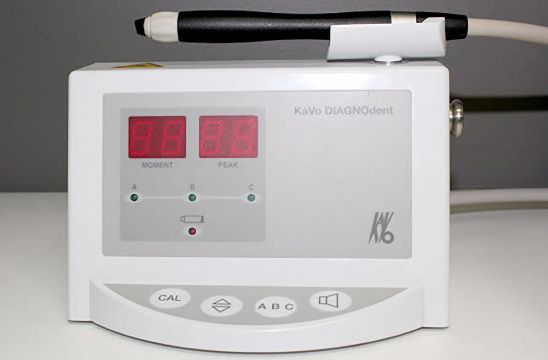 E4D® Technologies
E4D Technologies have revolutionized the world of CAD/CAM dentistry with their high end solutions. Their ultra-fast intraoral CAD/CAM system is recognized to be one of the most sophisticated restorative dentistry in the world. The most attractive feature of this technology is its rapidness. It is exceptionally easy to use; just plug and play. Since image capturing is done with the assistance of a sophisticated computer system, the process is significantly rapid. Adding more value to the product, this system offers a powder-free operation. Thanks to the perfectly developed CAD/CAM system, the accuracy of the restoration work is significant.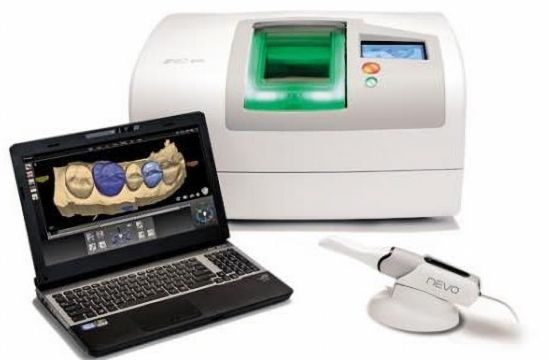 iOptima Bien Air Dental
iOptima is capable of taking your existing dental unit to the next level by integrating high-end technology to offer perfect restorative and endodontic work. This system works perfectly when integrated with a brushless micromotor and a smooth Apple® iPod interface. Such system is capable of maximizing the productivity of surgical procedures pertaining to oral health. This system is powered by preprogrammed procurers for endodontic systems and restorative procedures. However, these programs are highly customizable for added convenience. The applications used to power these systems are freely updatable to obtain better performances.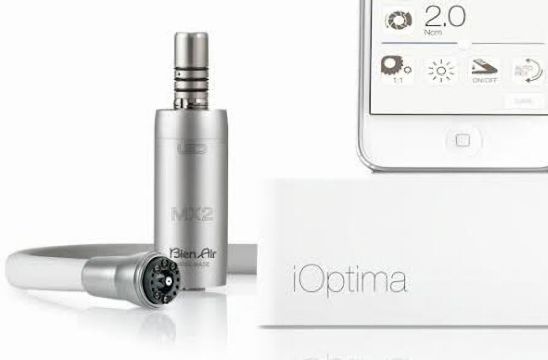 MD 30®
Technically, MD 30® is a motor system that is used for implant operations. In fact, MD 30 is the end result of 40 years of research and development implemented by NOUVAG Company. This system is recognized in the industry as an implantology motor system. In order to maximize the efficiency of the motor system, MD 30 comes with a dual motor connection. Because of this smart approach, MD 30 reduces the workload of a dentist by a huge margin. This unit comes with 10 sophisticated programs for a smooth operation. The accuracy and safety of this masterpiece are remarkable because of the great integrated control.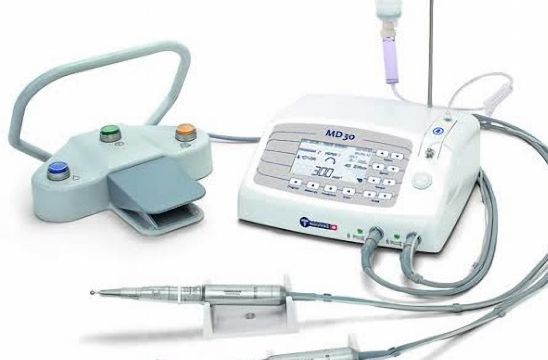 Sentry Sedate®
Sentry Sedate® is introduced by Porter Instrument. As the name suggests, it is a portable nitrous oxide sedation unit which is highly useful for many types of dentistry work. Thanks to the designers, Sentry Sedate comes with a sleek and futuristic design. Precise flow meters provide exceptional reliability in releasing nitrous oxide. Easy to use, top working space offers a better utilization of floor space. As a security precaution, Sentry Sedate comes with dual locking doors. This approach assures maximum security and hides gas cylinders from the vicinity. The durability of the unit is assured because of the cast aluminum and steel construction.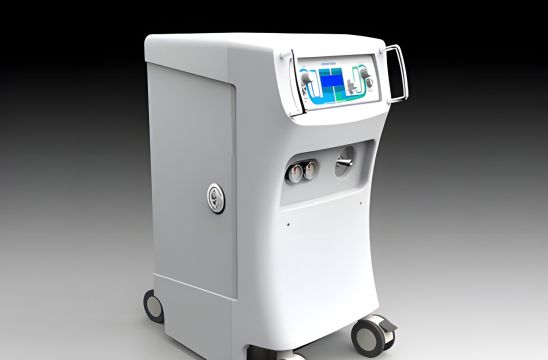 Soft Tissue Laser
Dental diode laser used to cut and contour soft tissues is a tool that features so many possibilities. Since their main purpose is to cut and shape the soft tissues, these dental diode lasers are known as Soft Tissue Lasers. Because of the high-end technology integrated with this tool, it can offer precise cuts in areas like gingiva and other soft tissues. This particular equipment is capable of reducing the bleeding while increasing the healing speed. In addition to that, soft tissues are used for troughing preparations and sterilizing endodontic canals. It can also be used to treat periodontal diseases and for tooth whitening purposes.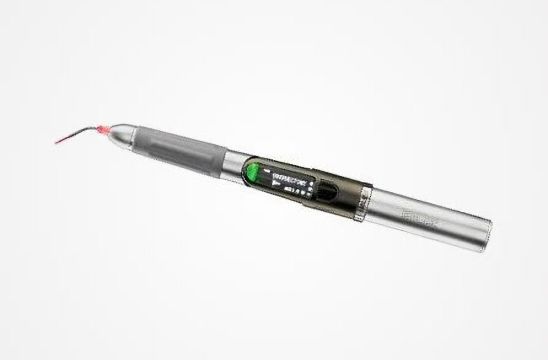 The Wand® Digital Platform for Local Anesthesia
The Wand® is a precise system to provide anesthesia injections during dentistry work. Unlike the conventional method that numbs a larger area, The Wand® allows you to numb just the desired tooth. From a patient's point of view, it is a huge convenience. Since the system is controlled by a computer program, the accuracy and the speed of the anesthesia work is remarkably high. In fact, The Wand® is the futuristic extension of the 150-year-old syringe technology. This system needs only 1-2 minutes instead of 8-12 minutes. The main intention of introducing this technology is to uplift the comfort of the patients.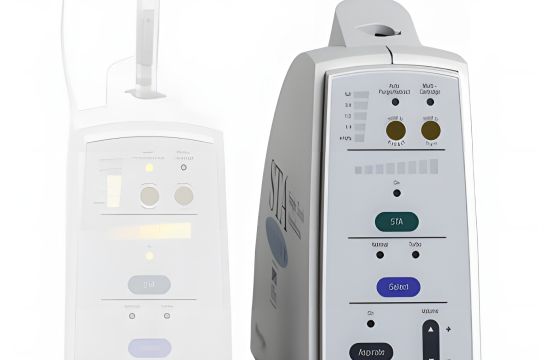 Qube™ The Art of Monitoring
Qube™ is a sophisticated system that facilitates high-end, ultra-clear monitoring system. It comes with large numerals for easy reading. Multicolor indicators provide critical information in a very solid manner. Qube™ is designed to be highly portable and user-friendly. It comes with a very lightweight and longer battery life for the delight of the dentists. It is ideal to be used in emergencies, post-anesthesia, general and intensive situations. Since it can mount anywhere as you desire, the versatility of this equipment is exceptional.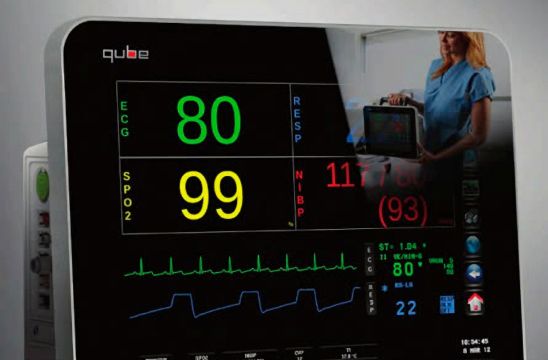 Variosurg Ultra Sonic Surgery
Variosurg is a sophisticated Ultra Sonic Surgery system that can be used for purposes like bone surgeries, sinus lifts, periodontal surgeries and endodontic surgeries effectively. It is associated with twin LEDs to provide natural daylight-like light. It comes with a specially-made engine to facilitate functions like advanced ultrasonic bone surgeries. High cutting efficiency and precise extraction levels increase the productivity of this tool. Unique "hammer effect" adds more power to the vibrating tip and cut hard tissues more efficiently. Overall, Variosurg is a highly user-friendly device that provides convenience to both the patient and the dentist.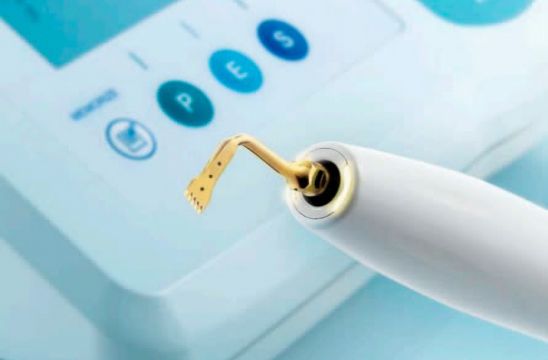 Before & After
Gallery
View Smile Gallery