SOLEA DENTISTRY SPECIALIST
If you have anxiety when visiting the dentist or wish that you could avoid anesthesia without the pain of traditional dental procedures, you may benefit from Solea® dentistry. At Viva Smile in Van Nuys and Granada Hill, California, Gohar Hovsepyan, DDS, provides Solea Dentistry to her patients, efficiently treating dental complications of all kinds. Call Viva Smile to schedule an appointment with Dr. Hovsepyan or use the online booking tool today and learn more about Solea dentistry.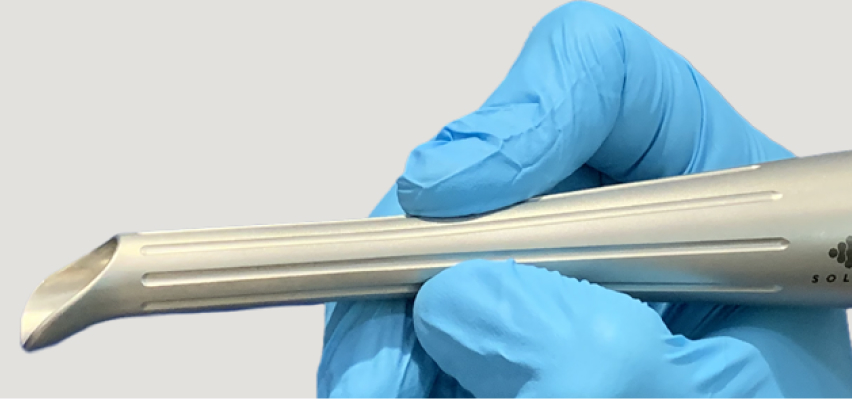 What is Solea Dentistry?
Solea Dentistry refers to the use of the Solea dental laser to treat most, if not all, dental issues. The Solea laser is a dental laser that uses a unique wavelength to produce a narrow but intense beam of light that can remove and reshape your mouth's tissue and the enamel of your teeth.
Viva Smile offers Solea Dentistry to deliver fast results, regardless of the dental treatment. This technology allows your dentist to work on both natural teeth and restorations with ease, providing several additional benefits to the patient.
These benefits include:
Less Anxiety
Many people experience anxiety when attending the dentist due to the discomfort associated with traditional treatments involving drills and other non-laser devices. However, the Solea laser is free of needle and drilling sounds. It also doesn't cause pain or gum bleeding.
One-time visit treatments
Your dentist at Viva Smile can treat your dental issues quickly and easily in a single visit at Viva Smile, taking away extended chair time in the dentist's office.
Anesthesia-free
Because the Solea laser provides a painless procedure, you don't need anesthesia for your treatment. This means you can avoid leaving the office with a numb face and eat and drink immediately after your procedure.
Why do I need Solea Dentistry?
Because of its many benefits, Viva Smile recommends Solea Dentistry to all patients, including children. Additionally, patients with preexisting health conditions can benefit from Solea dentistry as the laser doesn't interfere with or affect such issues, compared to traditional procedures that can cause complications.
Though your dentist can use the Solea laser for any dental procedure, it's mostly used to remove cavities and treat gingivitis, a common and mild form of gum disease. Depending on the dental issues at hand, your dentist may recommend other pain-reducing options to provide you with the best results possible.
What can I expect from Solea Dentistry?
When you come into Viva Smile to discuss Solea Dentistry, your dentist first asks about your medical history and dental concerns you might have. They then examine your teeth to evaluate your oral health. Upon identifying dental complications, such as cavities and gingivitis, they walk you through Solea Dentistry to ensure your comfort with the procedure.
Because Solea Dentistry doesn't require the use of local anesthesia, the procedure is painless. You'll typically experience a cold sensation in the treatment area where they point the laser during the procedure.
You also can avoid numb gums, cheeks, and lips with the absence of anesthesia, as well as gum bleeding and soreness, allowing you to return to your daily activities when you leave Viva Smile.
To learn more about Solea Dentistry and if it's the right option for you, call Viva Smile to schedule an appointment or use the online booking tool for your convenience.
Before & After
Gallery
View Smile Gallery