SEDATION DENTISTRY SPECIALIST
Going to the dentist can make anyone nervous, which is why Gohar Hovsepyan, DDS, and Káren Baghdasaryan, DDS, MBA, AAACD, AFAAID, at Viva Smile offer sedation dentistry for patients prone to anxiety. With two offices conveniently located in Van Nuys and Granada Hills, California, Viva Smile provides a wide range of sedation options to help its patients overcome their dental anxiety and get the best treatment possible. Don't let dental fear keep you from a beautiful and healthy smile.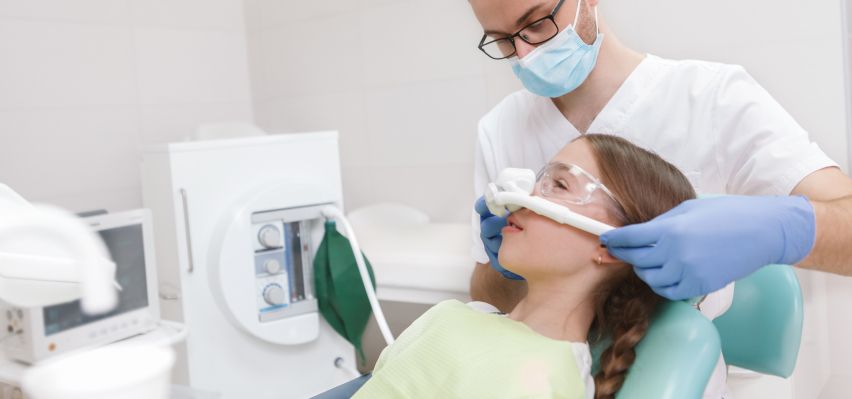 What is sedation dentistry?
Sedation dentistry is the practice of keeping patients calm and at ease during dental procedures by administering certain sedatives before or during their treatment.
Whether you're struggling with dental phobias or are simply a little nervous going into your procedure, sedation dentistry can put you in a more relaxed state, enabling your Viva Smile dentist more time to provide you with proper and effective care.
Sedation dentistry can be used for virtually every dental procedure, from more involved oral surgeries to simple routine cleanings.
Am I a candidate for sedation dentistry?
Sedation dentistry is an excellent option for patients who suffer from dental anxiety or would like to be more relaxed during their dental treatment.
Ask your dentist about sedation dentistry when you come into Viva Smile for your treatment. They can give you a more thorough assessment to determine if you're an appropriate candidate by evaluating your:
Physical health.
Mental health.
Emotional state during your office visit.
Level of comfort in the dental chair.
Pain tolerance.
Gag reflex.
Your dentist will also consider the amount of dental work you need. In certain cases, your dentist might need a note from your primary care physician in order to clear you for sedation dentistry.
What sedation dentistry options are there?
Viva Smile offers a few different types of sedation options, including:

IV sedation
Intravenous sedation is injected into your bloodstream through a small needle in your arm or hand. IV sedation leaves you conscious, but much more relaxed throughout your procedure.

Nitrous oxide sedation
Nitrous oxide, or "laughing gas," has been used in dentistry since the 1800s. It's an odorless gas that temporarily relaxes you and alleviates anxiety. It's administered through a mask that's placed over your nose. Laughing gas is commonly used with children, but it's appropriate for adults, as well.

Oral conscious sedation
Oral conscious sedation is a pill that you take orally about an hour before you come in for your treatment. It keeps you relaxed throughout your entire treatment, and will probably last for a little while after you're done with your procedure. Because oral sedation can take some time to wear off, Viva Smile recommends that you have somebody drive you home from your appointment.
Before & After
Gallery
View Smile Gallery