ORAL SURGERY SPECIALIST
Maintaining good oral health means more than just practicing good at-home care. If you've developed a dental condition that requires oral surgery, schedule an appointment with Gohar Hovsepyan, DDS, or Káren Baghdasaryan, DDS, MBA, AAACD, AFAAID, at Viva Smile. With two offices conveniently located in Van Nuys and Granada Hills, California, Viva Smile is a trusted resource for oral surgery that's safe, effective, and exceptional. Book your visit by calling the office or using the online scheduling tool.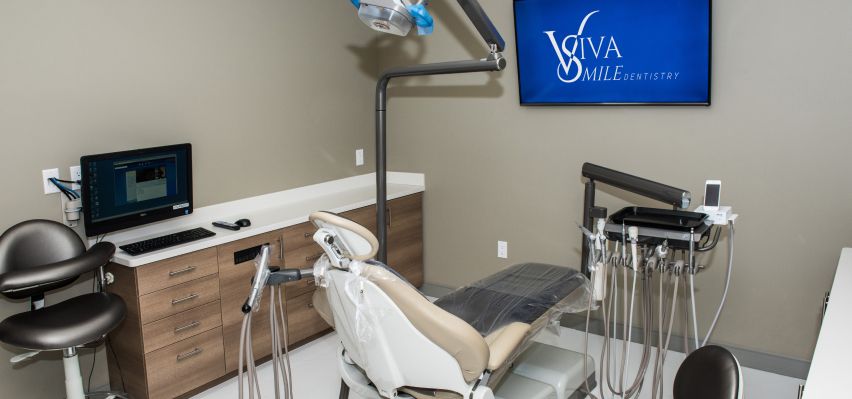 What are some examples of oral surgery?
Oral surgeries performed at Viva Smile include:
Apicoectomy
An apicoectomy is the removal of a tooth root tip to treat an infected tooth that hasn't responded to a root canal.
Bone Graft
A bone graft restores healthy bone tissue to jaws suffering from bone loss. Your dentist places synthetic bone, donor bone, or bone from another area of your body into your jaw. This procedure is frequently done to prepare your mouth for dental implants.
Bone Graft Immediate-Implant
A bone graft immediate-implant enables your oral surgeon to perform a bone graft and place an implant simultaneously. When your provider inserts your implant into your jawbone, they pack the area with synthetic bone tissue before letting it heal for a period of time.
Simple Extraction
A simple extraction removes a tooth that's beyond repair. Your oral surgeon uses a special instrument to gradually ease the tooth out of its socket before cleaning the empty socket.
Sinus Lift
A sinus lift is sometimes necessary in order to place a dental implant in the upper portion of the mouth without puncturing your sinus cavity. Your oral surgeon fills the area between your upper jawbone and sinus cavity with synthetic bone, which eventually hardens and becomes part of your upper jaw.
Wisdom Tooth Extraction
In order to remove an impacted wisdom tooth threatening the health of your smile, your oral surgeon makes an incision in your gums to get access to the tooth. Next, they break up the tooth and remove it in pieces.
Dental Implants
Dental implants are one of the most popular techniques today for replacing a missing tooth. A minor oral surgery is performed to install a small titanium post in your jaw. This post fuses with your bone and serves as a sturdy artificial tooth root on top of which your dentist can affix a crown or other prosthetic.
What should I expect from oral surgery?
While the details of oral surgery depend on what you're having treated, there are a few considerations that most have in common, including:
X-rays are typically taken to assist in diagnosis and treatment planning.
You'll discuss anesthesia options with your surgeon.
It might not be safe for you to drive immediately after your procedure, so you'll want to arrange transportation with a friend or relative.
To learn more about how Viva Smile can improve your smile with exceptional oral surgery techniques, schedule an appointment today by booking online or calling our office.
Before & After
Gallery
View Smile Gallery